No White Elephants Here. Our Websites Are Built To Convert Sales & Leads
No White Elephants Here. Our Websites Are Built To Convert Sales & Leads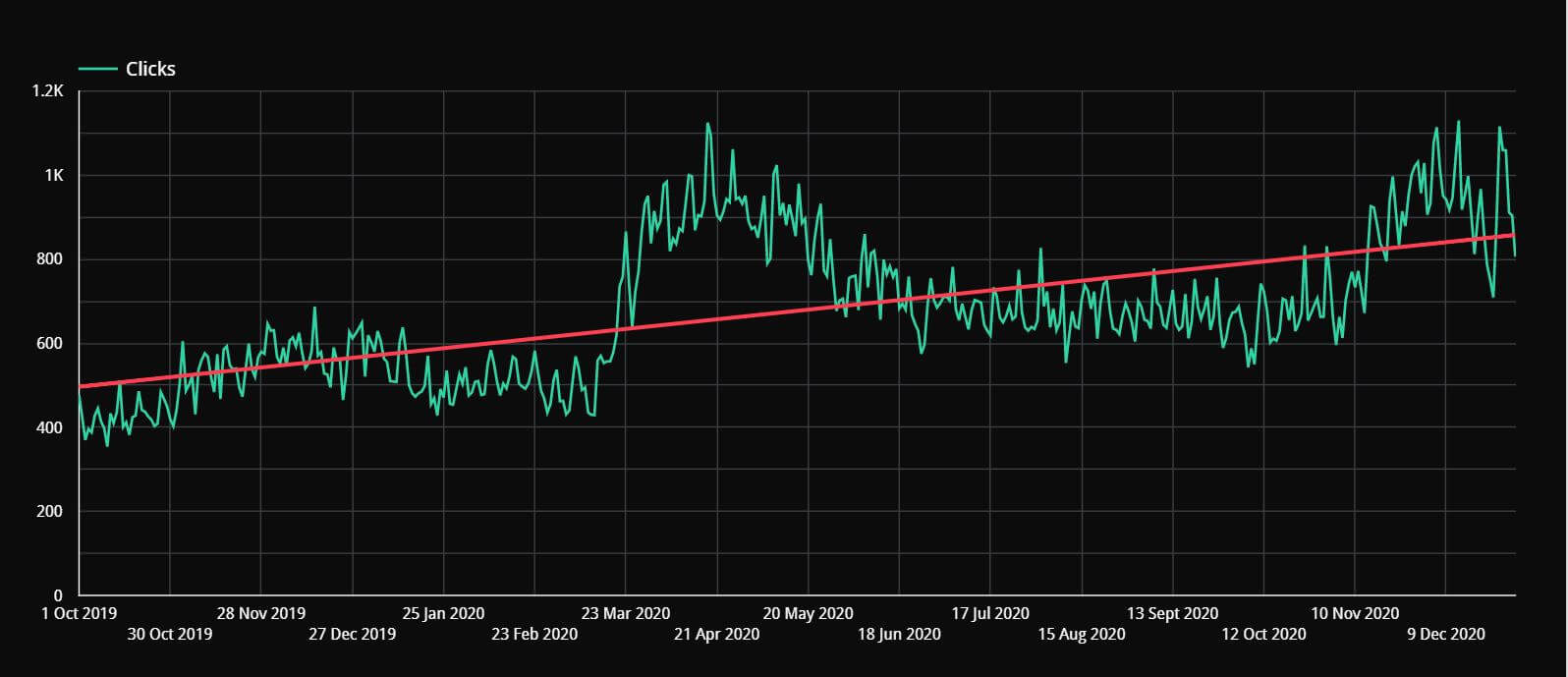 Higher rankings, better conversion rates.
More sales
There is in no point building a beautiful new website if it doesn't get users to convert to a sale or lead. We build websites that not only Google loves, but that converts users for your business.
Website Design That Matches Your
Business Goals
Building a website is an exercise in growing your business. It is a 24 hour – 7 day a week shopfront that says 'this is who we are and what we do'. We understand that designing a website is unique to each business and must match your businesses goals.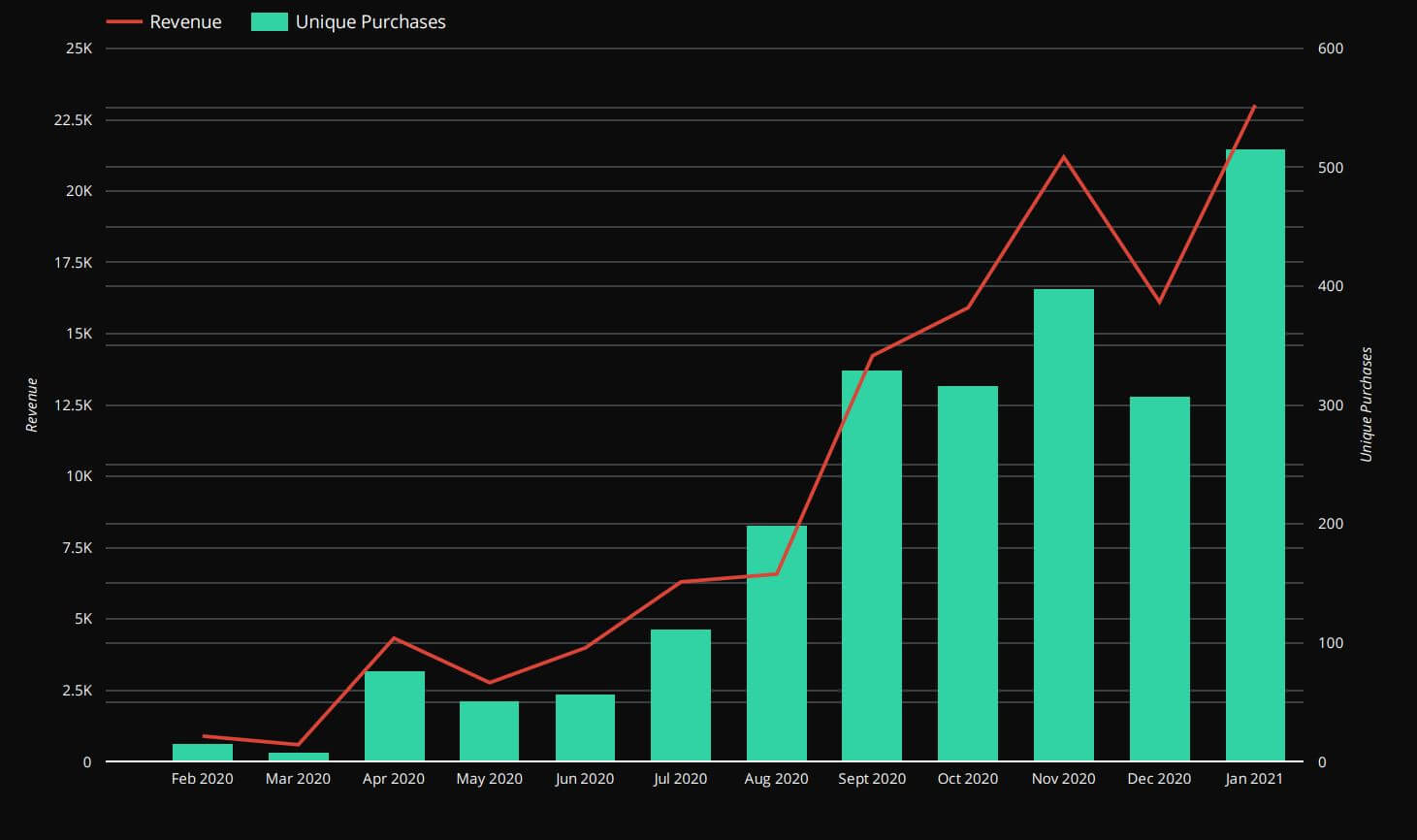 Trusted by Businesses Large
and

Small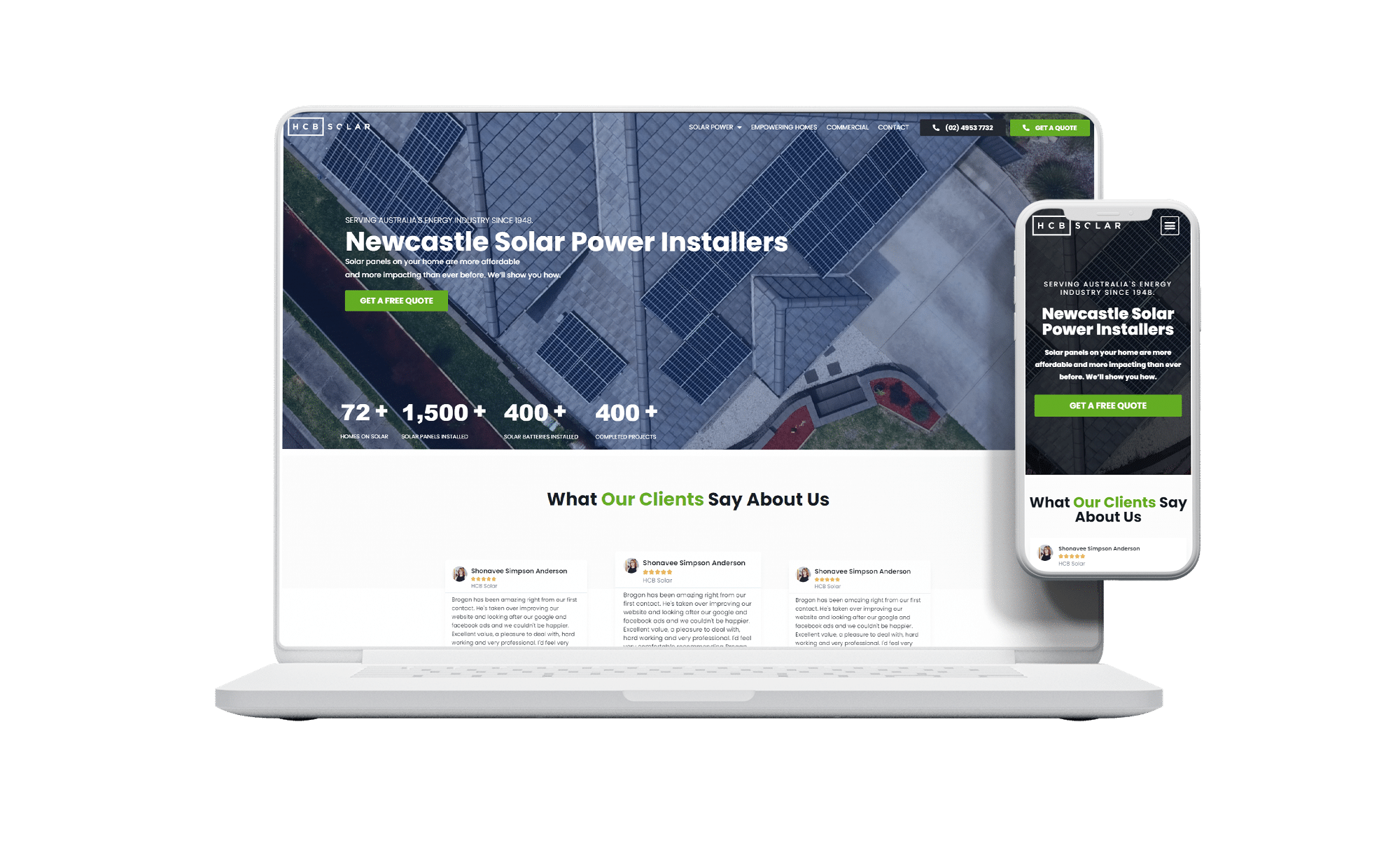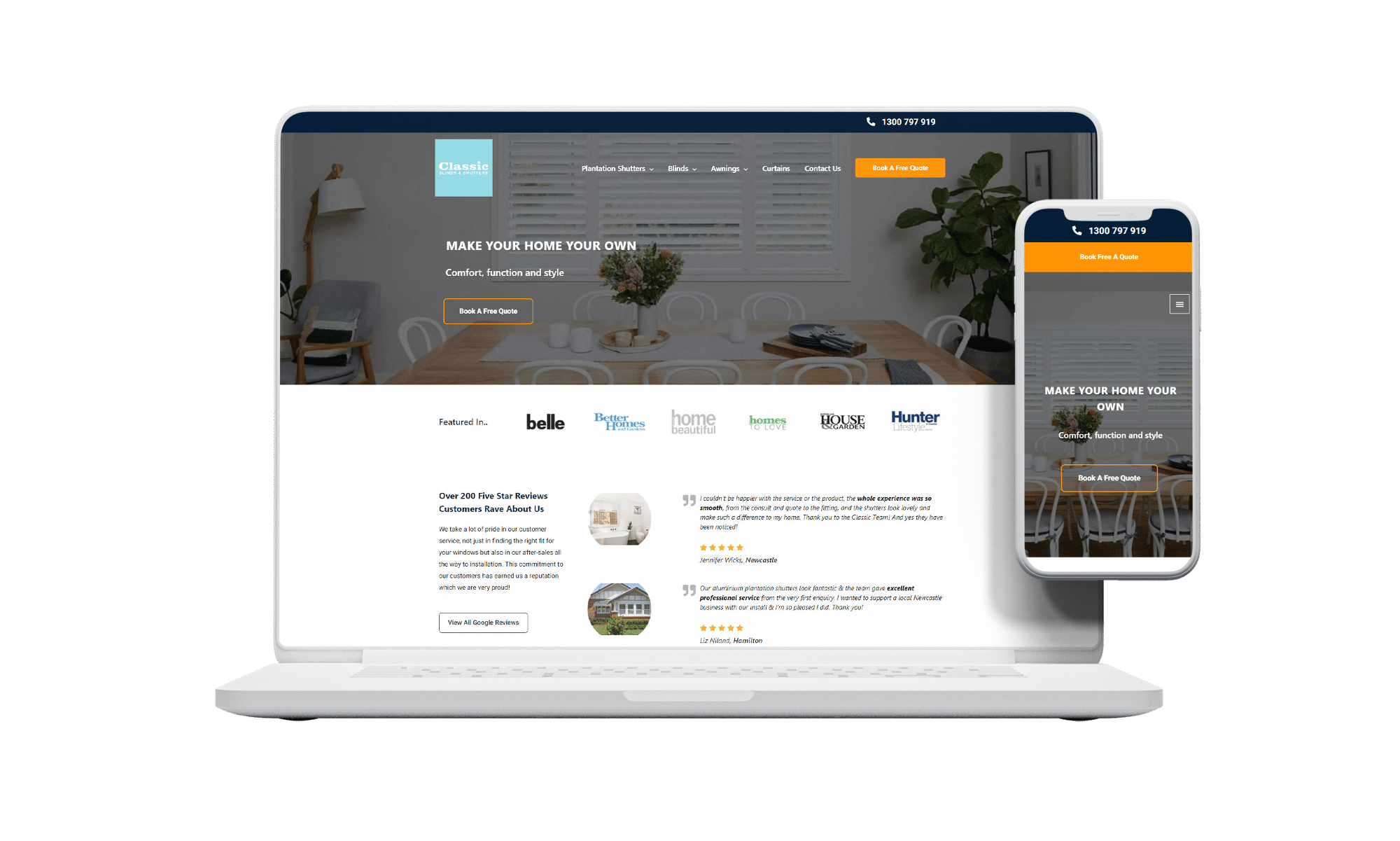 Classic Blinds & Shutters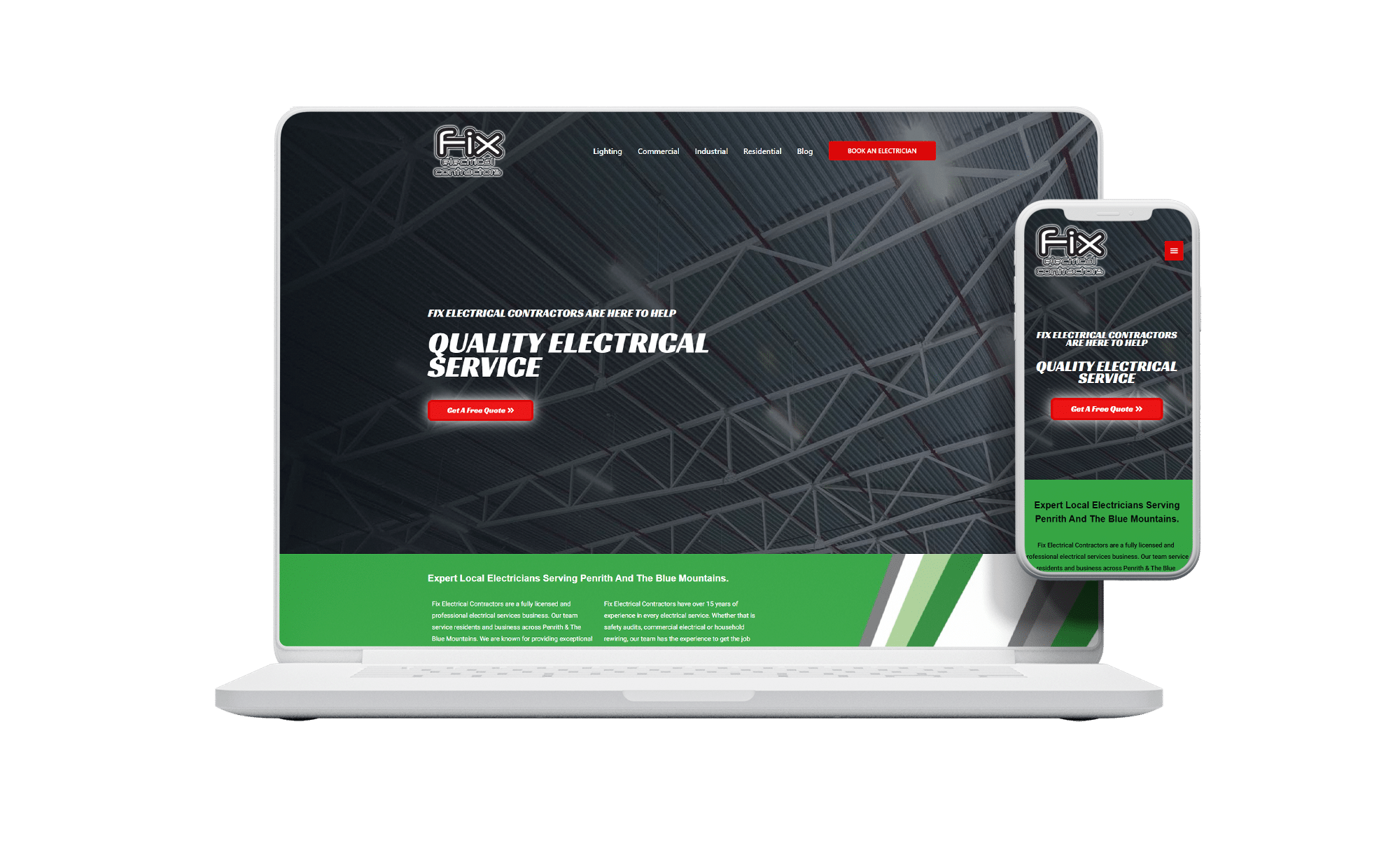 Fix Electrical Contractors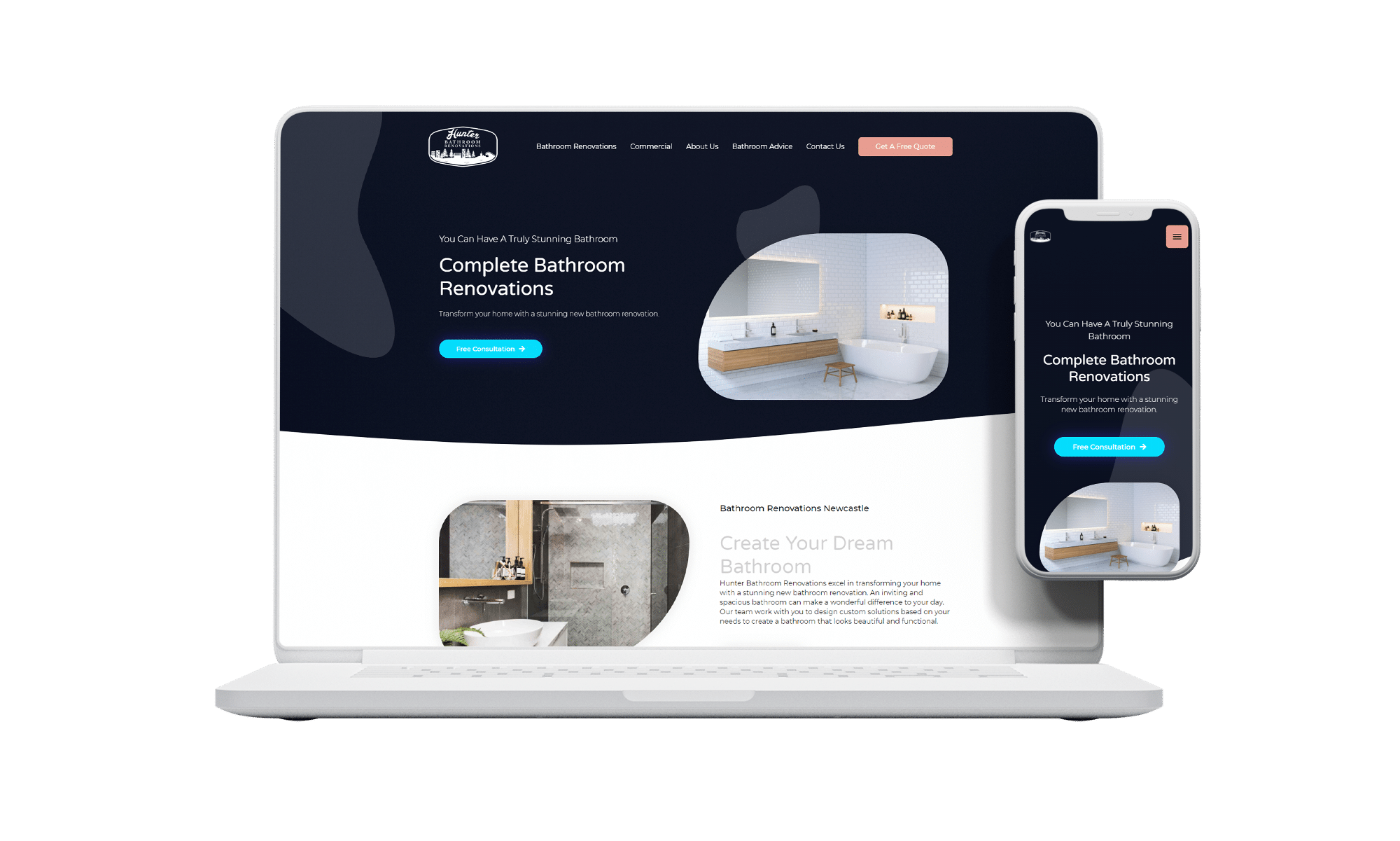 Hunter Bathroom Renovations
Your website is a cornerstone of your online marketing strategy and the goal is convert website visitors into buyers. Ultimately, it won't matter how amazing your website looks if it's not generating leads, sales and revenue. We work with experienced web designers to optimise our clients sites for conversions, from design features and security to content.
Firewire Digital specialises in SEO, which means every website build we do is created with SEO in mind from the first stages of design to the last. Creating an SEO-friendly website includes creating an optimal site architecture for easy navigation by page crawling bots and users, a technically sound site build, keyword-driven content and a mobile responsive design. Implementing SEO as an inherent part of the website design increases site exposure in the search results and drives more traffic to your website.
Whether your want an online store or a blogging site, our web designs are stylish, functional and easy to use. Every company website is unique to each client, which the design features and content reflect. But more than this, sites should be mobile-friendly (known as 'mobile responsive design') and automatically resize and optimise for any device. This means that your site looks and functions great on all platforms, including desktop, laptop and mobile.
The user experience of a site or webpage is becoming increasingly more important. But what is user experience? Having optimal user experience means sites are easy to navigate, there are no broken elements and has user-friendly features. As online users adapt to more sophisticated technologies, matching site aesthetics and usability becomes more important to engage users and convert website traffic.
We know your eCommerce website is a store that never closes and never sleeps. It needs to drive traffic 24/7, provide the right information in a natural flow and seamlessly lead customers to checkout.
Content Management System (CMS)
There is no one size fits all CMS. We can help you navigate whether WordPress, Shopify, Magento or BigCommerce are suitable for your business goals.
Page speed makes a big difference to how well you can engage users and how search engines rank site pages in the search results. Think of page speed like customer service, the longer you keep customers waiting, the more likely they are to leave without buying your products or employing your services. The quicker your page and content loads, the more likely your site will climb up the search results and it will significantly improve the experience of users.
High-Quality Custom Content
Adding high quality content to your site is about more than just SEO, it is a vital for communicating with your audience. We work with copywriting professionals to create quality content that is unique to your company and will get your website ranking. Content plays a critical role in the success of your site, so it should be a consideration in the website design process.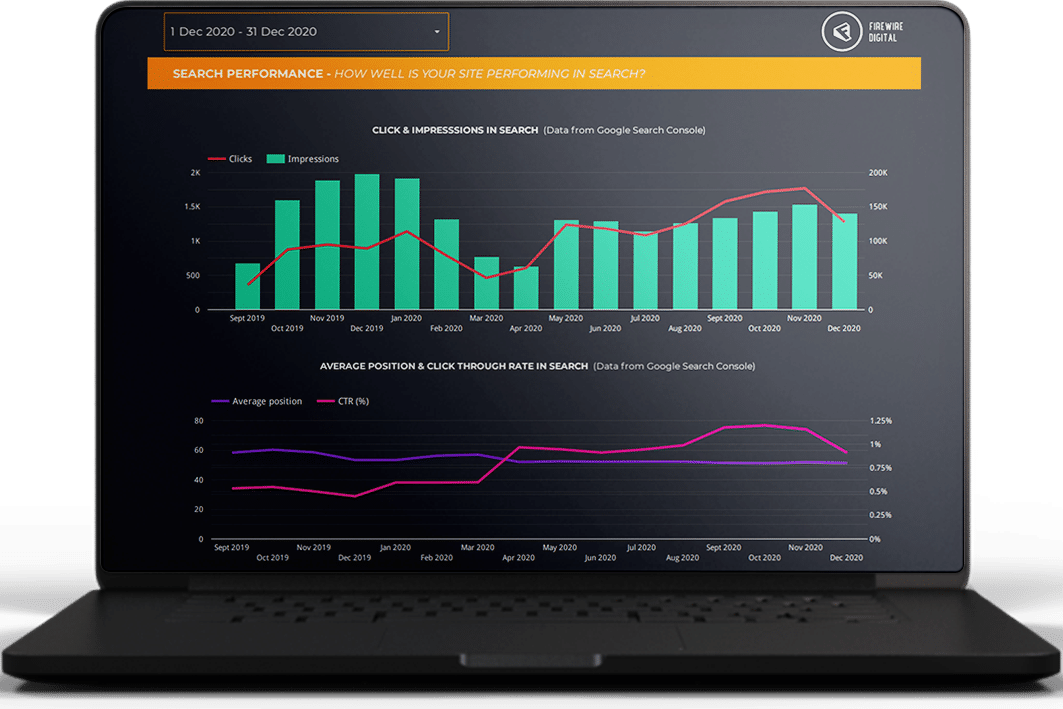 Data-Driven Processes To
Continuously Improve

Your Digital Campaigns
Integrated digital marketing campaigns, driven by data and specialist marketing expertise. We deliver digital marketing services that accelerate growth and provide a real return on investment.
How our clients describe
their experience.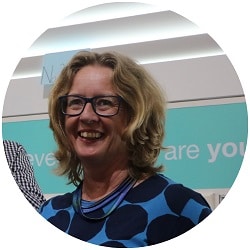 Classic Blinds & Shutters
I've worked closely with Firewire Digital Marketing Agency for close to 3 years and they have become an important part of our digital marketing team. They bring a positive approach to all digital challenges, very solution orientated, thoughtful and considered. Highly recommend.
The Firewire Digital team have been amazing right from our first contact. They have taken over improving our websites SEO, looking after our Google Ads and Facebook Ads and we couldn't be happier. Excellent value, a pleasure to deal with, hard working and very professional. I'd feel very comfortable recommending Firewire Digital.
Firewire Digital were extremely easy to deal with, they pulled apart our previous website design and showed us exactly how to rank higher on google. There's no shortcuts in this line of work and Firewire has certainly done exactly what we have asked for in every way. Cant wait to see what the future holds working together.
We've helped businesses across Australia grow using digital marketing. But don't take our word for it. We'll let the numbers do the talking.
+54% Organic Leads Increase Over 6 Months
Classic Blinds & Shutters achieved an increase of 54% organic leads over a period of 6 months.
258% Growth in Organic Solar Power Leads
Over a 6 month period HCB Solar have overhauled their SEO game and achieved an increase in organic leads of 258%.
+54% Organic Leads Increase Over 6 Months For Classic Blinds & Shutters
Frequently asked
questions
How much does it cost to design a website?
The cost of designing a website can vary depending on whether or not you want to use existing website templates or your site will be a custom design. The cost is very much dependent on your needs, size of the site and level of customisation required, but could range anywhere from a few thousand dollars for a small site to tens of thousands of dollars for a large site.
How many hours does it take to design a website?
Unfortunately, this is difficult to say, as it will depend on how big the site is and the level of customisation. Also, how much ongoing support you need to keep the site up-to-date and running smoothly. The best way to approach the time you spend on designing your website is by budget, as this will dictate what you are realistically able to build and how long it will take.
Should I build my own website or pay someone?
If you have experience with building websites then you probably have the know-how to build your own site. However, if you don't have experience, than it will be better to pay someone to build it for you, because it takes a lot of knowledge between multiple professionals to build technically-sound websites that rank well and convert well. Without knowledge and experience, you could end up spending a lot of unnecessary time and money, which would be better spent on hiring a team of professionals to do the job right once.
Which platforms are the best for website designs?
This will depend on what you need from a website platform. Do you need it to be user-friendly so any staff member can user the back end? Do you need it to be highly customisable? Generally speaking, WordPress is a highly popular website platform as it is able to meet the needs of the majority of businesses, but you should discuss this with a web design professional.
Is WordPress SEO friendly?
Yes! WordPress is one of the best SEO friendly website builders on the market. It has been around for a VERY long time and, as such, they have a wealth of resources, guides and tools that you can use to create incredible, SEO and user-friendly websites. Plus, if you work with an SEO agency like Firewire Digital, our team can help create optimised pages and content to get your website ranking.
Do I need an online store?
If you are selling products online - whether they are physical products or digital products - the answer is probably yes! An eCommerce platform is a great way to sell products to your ideal market virtually. Plus, there are a lot of content management systems (CMS) designed to handle big databases of products, so that you can easily keep track of stock, inventory metrics and sales. There are also a plethora of solutions, applications and systems to assist your company with customer contact and support, sales and promotions, as well as delivery systems out there. With the right CMS and support systems in place, you can operate an online store and create an experience for users that is as frictionless as possible.
We've helped hundreds of businesses increase revenue through their websites – we can do the same for you.