+147%

Organic Traffic YoY
Technical SEO + Great Content = More Organic Traffic for Cavallino Motorsport
Cavallino Motorsport engaged Firewire Digital to perform a technical SEO audit, as well as plan and implement an optimised content strategy. As a result of technical SEO corrections and implementing a content strategy, Cavallino Motorsport have increased organic traffic by 147% year on year (YoY).

Miles Sandy started Cavallino Motorsport Pty Ltd in 1991 after working for Ferrari dealer, Scuderia Veloce Motors, as the head Ferrari technician and completed a course of training at the factory.
Cavallino Motorsport is the leading Australian specialist in Ferrari service and repairs, as well as providing specialist services for Maserati model cars. Their fully qualified and specially trained mechanics use genuine Ferrari parts and their operation can do everything from a simple service to a full restoration, including vehicle checks and maintenance services.
Firewire Digital were engaged by Cavallino Motorsport to increase organic traffic and drive more enquiries regarding Ferrari parts sales.

The first step to increasing Cavallino Motorsports website performance was to complete a full website quality audit. This full scale audit inspects every facet of a website to find technical, content and quality issues that affect the website's performance.
The audit revealed significant potential to increase the website visitors to cavallinomotorsport.com, simply by fixing a variety of technical issues.
The first major issue found during the audit was the site was receiving users through different hostnames i.e., a site may use both https://domain.com and http://www.domain.com, but both hostnames should point to the same site. This tells search engines it is one site, rather than two different websites. Currently www.cavallinomotorsport.com redirects to cavallinomotorsport.com, however, www.cavallinomotorsport.com.au and canvallinomotorsport.com.au DID NOT redirect to cavallinomotorsport.com. According to search engines in this case, Cavallino Motorsport had three separate websites. On top of this, none of these sites were secure. So the first step was to ensure search engines would only find and index one site.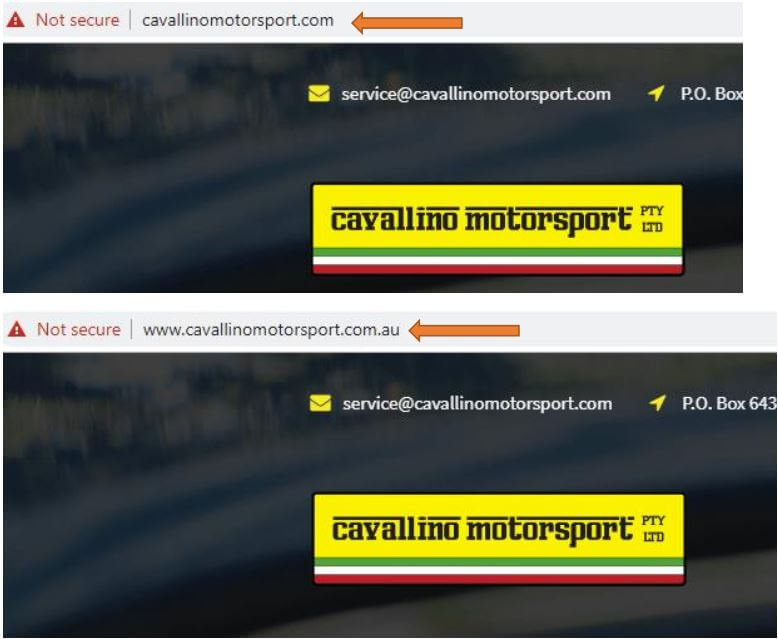 The second major issue we found was page speed. Between a code heavy wordpress theme and large images, the load time on pages were excessively long. Slow page loading can quickly tank your search engines ranking and is an easy way to lose users. We resolved this by optimising or using better feature options to reduce command threads and optimising images by compressing large images on the site.

The third major issue was a significant number of pages with no content or thin content, which is an indication to search engines of a low quality site. This is a problem we often see when content and SEO professionals are not involved in the making of a website. Resolving this issue was a two step process. 
The first step was identify pages with no or very little content with a Screaming Frog crawl and assign them to be removed. 

The second step was to implement a content strategy. Cavallino wanted to target Ferrari parts, so we built a content strategy that targeted information regarding each of the different Ferrari models and their parts. By building out pages for each different model we were able to target a myriad of long-tail keywords that are specific to the client's niche to capture traffic with more conversion potential.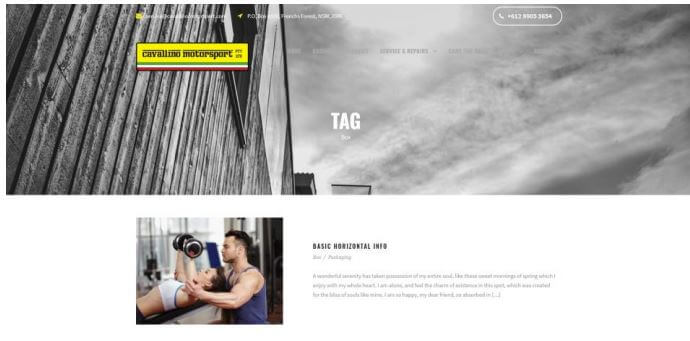 We had also discovered there was no Google Analytics or Google search Console tracking on the site. Ensuring you have analytics tracking correctly set up on your website is critical to both understanding it's performance and to make decisions moving forward.
Working with Firewire Digital, Cavallino Motorsport was able to increase their organic traffic by 147% in a 6 month period. In March 2020, Cavallino's organic traffic was approximately 16 visits per month and they were ranking for approximately 38 different keywords. By October 2020 the site was receiving a peak of 50 visits per month and ranking for 189 organic keywords.

We've helped businesses across Australia grow using digital marketing. But don't take our word for it. We'll let the numbers do the talking.
ROAS 34:1 for Wedding Venue Leads
The Springs Google Ads campaign for achieved an average ROAS 10:1. One campaign targeting Wedding leads achieved 34:1 Return on Ad Spend.
258% Growth in Organic Solar Power Leads
Over a 6 month period HCB Solar have overhauled their SEO game and achieved an increase in organic leads of 258%.
We've helped hundreds of businesses increase revenue through their websites – we can do the same for you.