SEO Events in Australia 2022
Best SEO Events and Conferences Across Australia in 2021. We Have Done The Research and Found The Top Events To Take Your Digital Marketing To The Next Level.
If you are anything like me, you look for conferences and events for opportunities for further learning.
More than likely you have come across BIG events in the United States such as MozCon, Pubcon & Digital Summit. On the other side of the Atlantic Ocean there superb events in the UK such as BrightonSEO & SMX London & Learn Inbound.
Whilst I would recommend if you have the chance to get to these events, flying to the USA, UK & Europe from Australia is hardly a cheap exercise. Worthwhile, but certainly not cheap!
Thankfully there is an increasing number of conferences & events around search marketing and SEO being held across Australia. Below is a list of SEO events across Australia, I'm keeping track of and for anyone else that might be interested!
*Note I have focused more on events that are significantly search marketing and SEO focused. There are numerous other events big and small across Australia with a broader focus of digital marketing.
SEO & Search Marketing Conferences in Australia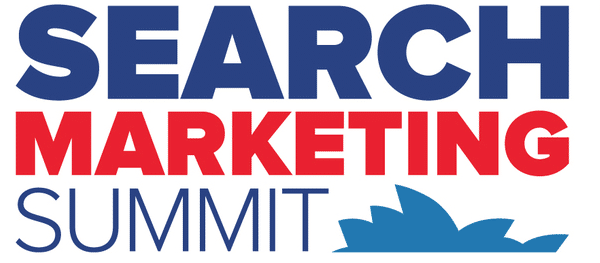 Held in Sydney, the Search Marketing Summit (SMS) is targeted at industry 'practitioners who have mid to high levels of experience'.  This 4-day event offers Search Marketing practitioners in Australia, New Zealand & Asia Pacific a place to update their skills.
With over 40 sessions packed with international and local speakers presenting at the 2019 event, you are sure to learn something. The first 2 days are focused on the conference. Day 3 offers the chance to attend a full day of an Advanced SEO Workshop. The final day is focused on an Advanced PPC Workshop.
With tickets costing $1,800 (for the first 2 days) you might need to start saving for the next edition. 
"SMS is the only legitimate SEO event in Australia (that I'm aware of). The event brings big-name speakers from around the world, so it was an exciting opportunity when I was asked to speak this year. For attendees, you get the chance to network with the speakers on a cruise around the Sydney harbour on the final night — which I thought was pretty awesome."
Brodie Clark | Brodie Clark Consulting
Event: Search Marketing Summit
Date: March 17-20, 2020
Location: Sydney
Cost: $1,800 + GST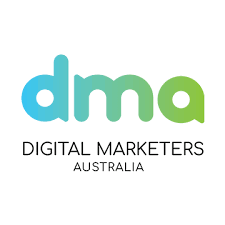 Digital Marketers Australia is a three-day event held in Melbourne. With top international and local speakers coming together to share their knowledge and expertise. 
The DMA conference focuses on digital marketing to grow your business. Whether you're just getting started looking for new strategies or have a large team who implements the digital marketing for you, you'll find people to network and learn from at the conference.
After Digital Marketers Australia launched its first sold-out conference in 2019, they are set for a bigger and better conference in 2020. Unlike other startup events and social media events, the conference will be focusing specifically on digital marketing to help grow your business.
Whether you're just getting started looking for new strategies or have a large team who implements the digital marketing for you, you'll find people to network and learn from. Each day is going to be full of different topics that they will be covering in-depth with the speakers.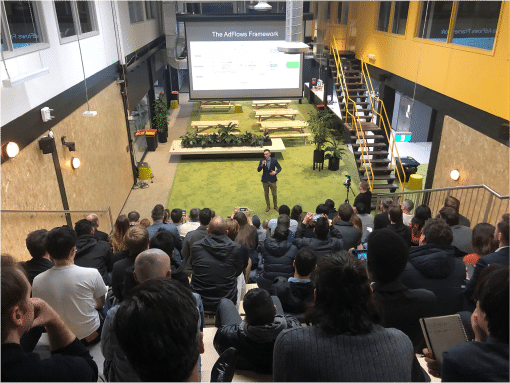 This 3-day conference is packed with practical knowledge for you to implement. With super early bird tickets costing $497 it might be time to cut out that second coffee and invest the money towards attending DMA.  
"Digital Marketers Australia is a great event for anyone looking to learn more about acquiring customers online. I'd recommend attending the conference if you're serious about learning from speakers who are really "doing" this."
Ashley Ward | SEMrush
Event: DMA Conference
Date: 12th – 14th February 2020
Location: Melbourne
Cost:  Super early bird tickets for sale now for $497

The team at Prosperity Media are launching a new event in Sydney to be held on the 10th of February 2020.
International and local speakers have been chosen who can provide highly actionable advice for the audience. From entry-level to advanced SEO, digital marketing managers, or a business owner looking to grow, this conference promises to have opportunities for all.
Already there have been 15 outstanding international and local speakers confirmed. Attend this event and leave with new ideas, strategies, and tactics to take your online marketing to the next level. 
Event: OMS Sydney
Date: Feb 10th, 2020
Location: Sydney
Cost: Early Bird Tickets – $249
Smaller SEO Events Across Australia
Beyond the big annual events, there are a number of fantastic events that are held more regularly across Australia.
These events can provide even more value – many of them are free.  Local events are great opportunities for networking and learning from local peers and event guests. 
This is a special 1 day SEO meetup held in the last two years. An evening event it kicks off at 5.30pm until 8.30pm, with drinks and networking afterwards. Past speakers at this boutique event have included Aleyda Solis, Dan Petrovic, James Norquay and Jason Mun.
SMProfs is a special 1 day SEO meetup with some of the worlds best Search Marketing Professionals. Our aim is to have a grassroots meetup for professionals to have a chance to meet and share ideas relating to best of breed SEO & Search Marketing. This event is not to be missed if you are in Melbourne and want to gain some insights from some of the worlds best.
Peter Mead | Peter Mead IT
Event: SM Profs
Date: May 13th, 2019
Location: Melbourne
Cost: Only $10 Ticket
A relaxed and informal meetup on digital marketing. This meetup offers opportunities to meet others in the industry in a friendly environment. A mix of web developers, SEO specialists and Search Engine Marketing professionals come together to share tips to perform better online.
This is a perfect event if you are looking to learn and share experiences on what works and doesn't work online. 
Online Marketing Sydney is a regular meetup for anyone working and interested in digital marketing. The monthly events are based in the Sydney CBD and aim to bring like-minded SEO/Inbound, SEM & Paid Search – PPC, Remarketing & Display, Social Media & Content Marketing, and Data Analytics professionals together and chat about digital marketing changes.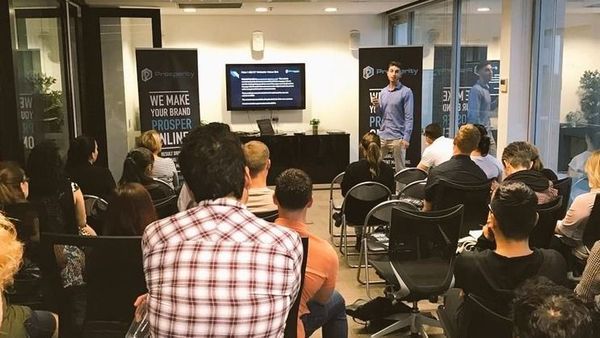 Run by James Norquay and the team behind Prosperity Media. Learn from subject matter experts on areas that can really grow your business.
" It's great that they are sharing knowledge without trying to sell 🙂 "
Naiara Corujo Fernández | Myer
The Sydney SEO Meetup is a good way to meet others in the industry in a relaxed environment. The meeting is focused on sharing tips and hints on what you might know that can help others become a better web marketer or developer.
A relaxed and informal session on digital and web marketing, come along and meet others in your industry, no matter if you are a sole trader, consultant, inhouse or part of a larger agency.
A mix of web developers, affiliate marketers, SEM, and SEO specialists regularly attend. All have tips & tricks that will help you perform better online.
A free community created to exchange knowledge and explore ideas related to the new world of digital marketing. Both beginners and advanced users will benefit.
Events include discussions related to online business strategies, e-commerce, social media, mobile apps, community engagement, display advertising, proximity marketing, SEO, SEM, converging traditional and digital marketing, online privacy and more!
Online Marketing Newcastle is a meetup for anyone working or interested in digital marketing. Events are based in and around Newcastle. We aim to bring together a mix of professionals together including SEO, SEM, PPC, Remarketing and Content Marketing.
"Online Marketing Newcastle is a new event run by our team at Firewire Digital. Regular events will be held bringing together people from various backgrounds and fields of expertise to share their knowledge. Come along and meet new people and learn some new things to improve your online presence."
Brogan Renshaw | Firewire Digital
This meetup is a relaxed session on digital and online marketing, come along and meet others in your industry. It doesn't matter if you are working in the industry or just interested in the topic.
As the name suggests – SEO & Beers. For me simply the best combination. Brisbane SEO Beers has only been going for a few months organised by in-house SEO Sally Mills. This is a chilled monthly get together to discuss anything from backlinks to content to technical SEO. 
This event is open to everyone no matter the experience. Come along, grab a beer and talk everything SEO.
"Brisbane SEO Beers is the new event on the block. We are building a great group of people who enjoy coming along for a beer and a chat. The amazing thing about Brisbane SEO Beers is we have different people attend from content pros to black hat geniuses – you will definitely learn something new! So come along and meet some new people!"
Sally Mills |sallymills.com
---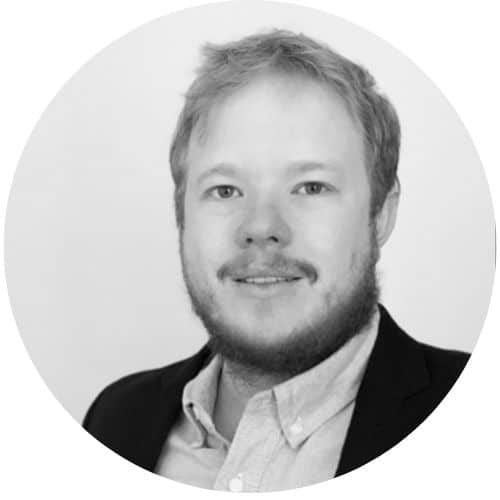 Firewire Digital's Director and Founder. Before Firewire Digital, I spent a decade in e-commerce SEO and Google Ads. I am obsessed with digital marketing and football (soccer).
We've helped hundreds of businesses increase revenue through their websites – we can do the same for you.