Your bottom line is our number one goal. Google Ads campaigns can offer a huge income generation channel.
Your bottom line is our number one goal. Google Ads campaigns can offer a huge income generation channel.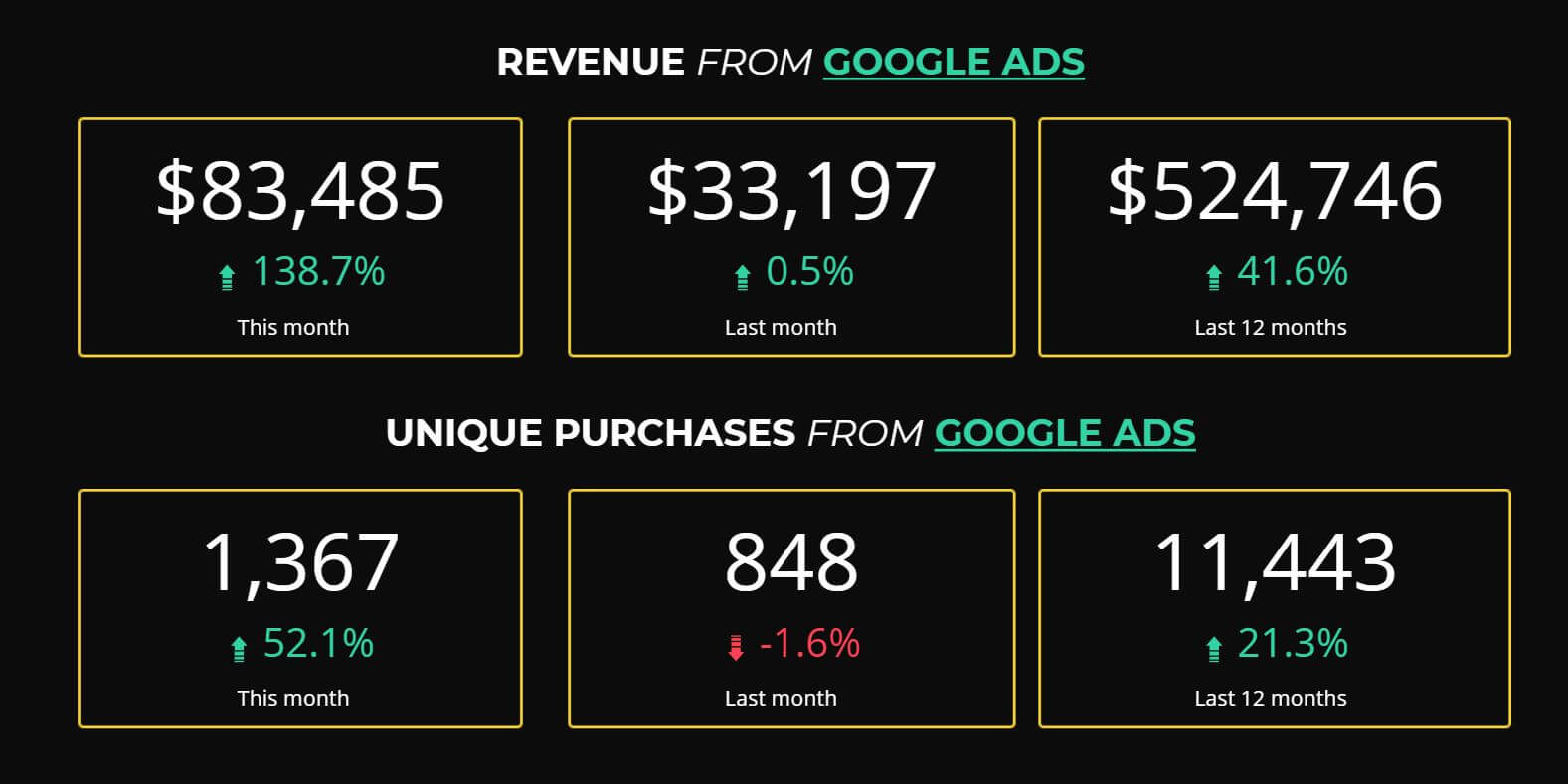 Every aspect of your Google Ads campaign is shared with you. Each month we provide a full breakdown of every component of your campaign performance.
With us there is no bullshit. Only real people and real results.
Google Ads that generate sales
not just impressions
The screenshots below show the overall Google Ads campaign performance of some of our clients with a breakdown of clicks, conversions, total conversion value, and total cost.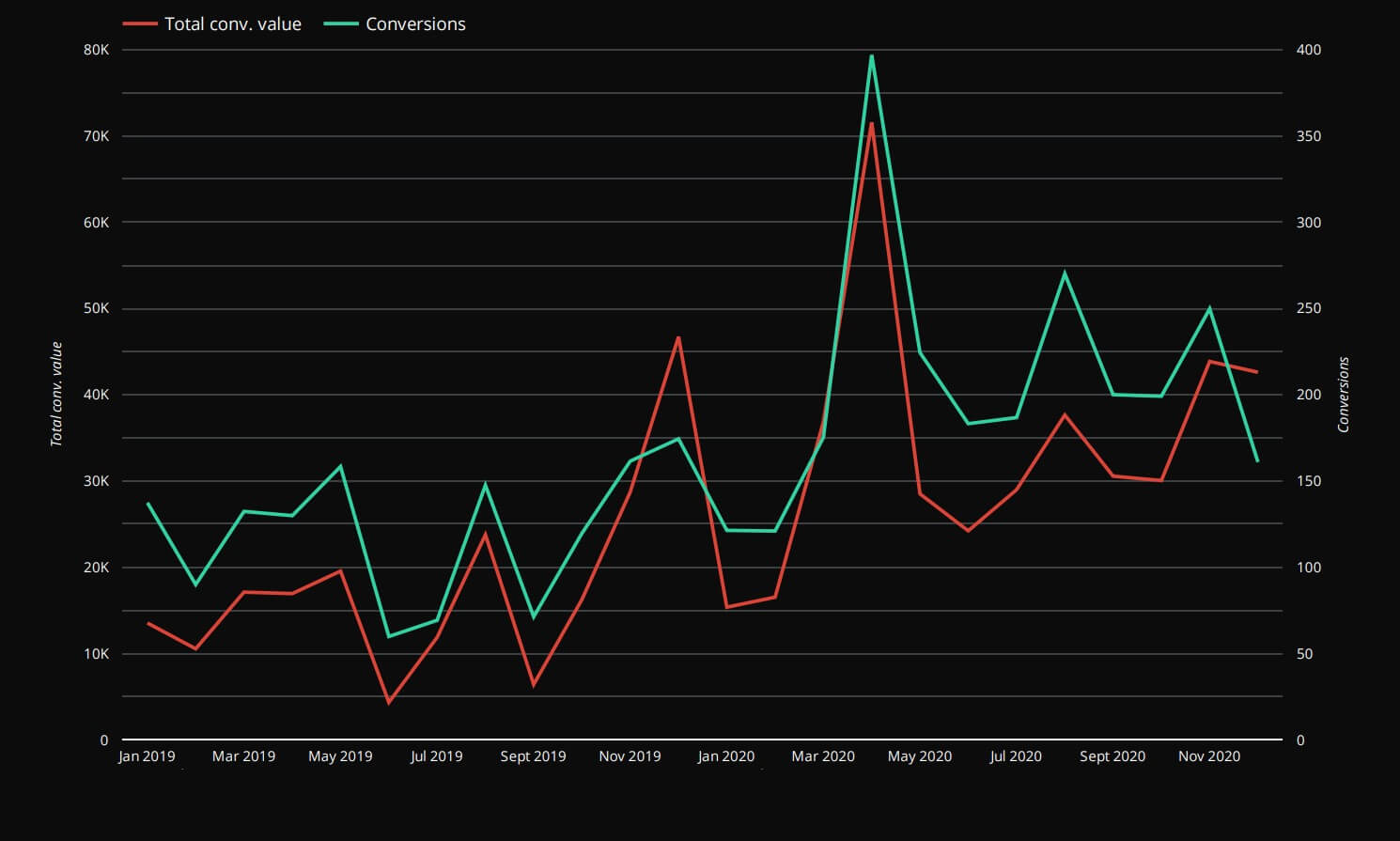 Certified Google Partner
.
Firewire Digital is a certified Google Partner. This is only awarded to a few marketing agencies who have a clear track record of achieving profitable results for their clients. In order to achieve Google Partner status, we must continually ensure the profitability of our advertising campaigns. There are clear benefits of working with a Google Partner including certified expert advice and direct Google support.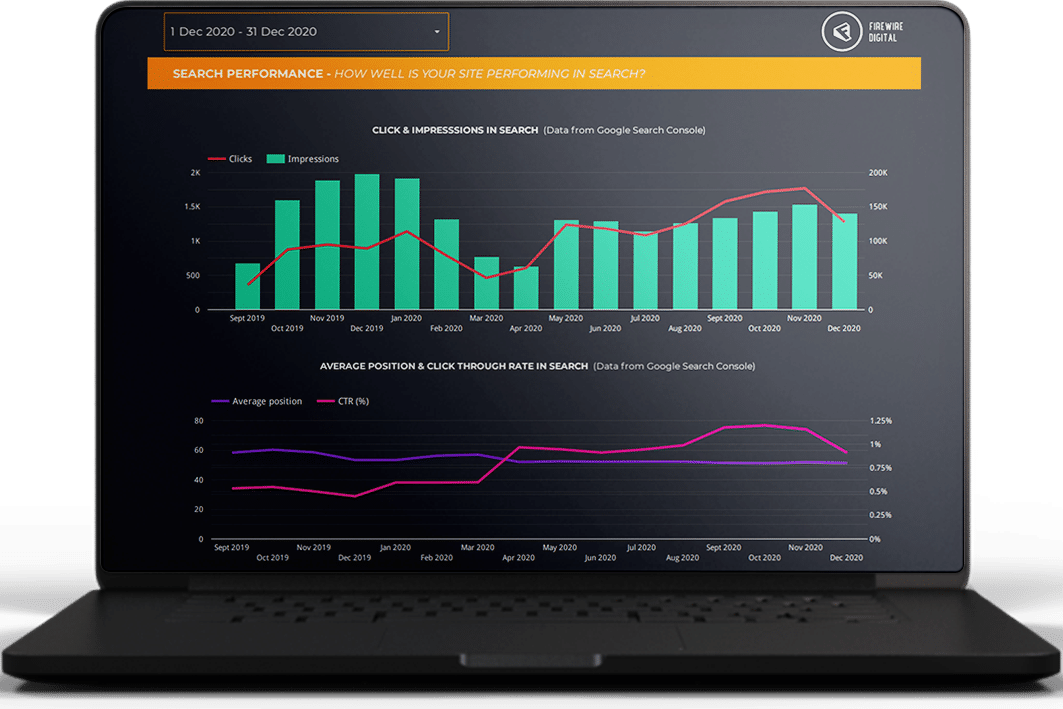 Data-Driven Processes To
Continuously Improve

Your Google Ads Campaigns
Integrated digital marketing campaigns, driven by data and specialist marketing expertise. We deliver digital marketing services that accelerate growth and provide a real return on investment.
How our clients describe
their experience.
The Firewire team have been outstanding to work with. Their approach goes above and beyond the normal digital marketing agency. They are there to back you and provide thorough reports you can use to increase awareness of your business. This small team of experts offers big value to any small or large business.
The Firewire Digital team have been amazing right from our first contact. They have taken over improving our websites SEO, looking after our Google Ads and Facebook Ads and we couldn't be happier. Excellent value, a pleasure to deal with, hard working and very professional. I'd feel very comfortable recommending Firewire Digital.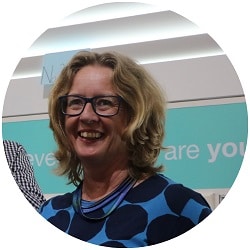 Classic Blinds & Shutters
I've worked closely with Firewire Digital Marketing Agency for close to 3 years and they have become an important part of our digital marketing team. They bring a positive approach to all digital challenges, very solution orientated, thoughtful and considered. Highly recommend.
We've helped businesses across Australia grow using digital marketing. But don't take our word for it. We'll let the numbers do the talking.
ROAS 34:1 for Wedding Venue Leads
The Springs Google Ads campaign for achieved an average ROAS 10:1. One campaign targeting Wedding leads achieved 34:1 Return on Ad Spend.
Targeting Australia & United States via Google Search Ads, Modelers Central campaign achieved an average ROAS 12:1.
Google Ads previously called Google Adwords is Google's PPC advertising platform. Businesses can use this system to create advertisements and bid on specific keywords to appear within Google's search results. You are in full control of how much you're willing to spend on any specific word or advert, as Google Ads operate on an auction system.
When a google user searchers for one of your keywords, if your bid is higher than what others are bidding, your advert will appear higher in the search results. The wonderful aspect of Google ads is that you only pay when a user clicks on your advert. In other words, you are only paying for people that are actually interested in what service/product you are advertising.
Google Ads work within an auction platform with advertisers bidding on specific keywords. Like a desirable property in a hot real estate market, the more competition bidding on a keyword is, the higher the bids can go. Now, when a search is conducted containing your keyword, Google evaluates whether your advert will appear. 
To determine whether your advert appears, Google looks at two factors; the relevancy of your advert and the dollar amount of your bid. It then selects the winners of the auction and displays their adverts. The number of adverts displayed at the top of the search engine results pages (SERPs) can vary from zero - four. If a user clicks your advert they are then redirected to your website. Google only charges you when your advert is clicked also known as pay per click.
Why advertise with Google Ads?
While your digital marketing strategy can vary greatly depending on your business goals, industry and competitors, Google Ads offer a huge opportunity. If you search for any query regarding a product, service, business or brand, adverts will occupy the first part of the page. If your business isn't there, your competitors will be. There are three key areas that Google Ads excels in.
The budget control offered within the Google Ads system is something other marketing channels simply can not compete with. There is absolutely no minimum spend to run Google Ads. You can run a campaign with a budget of $10 a day if you wish. The catch here is, your results will depend on how competitive your industry is and the keywords you select. The key though is the budget control offered.
The potential to scale your Google Ads is endless. If you identify a successful campaign that is providing a positive ROI, you can instantly increase the spend to potentially get more conversions. Equally, if you find a campaign is underperforming and is costing more than it returns, simply turn it off. With Google Ads, you are not locked into a minimum spend or any contract.
The level of data available within Google Ads is exceptional. You have access to every bit of information related to your campaign performance. Find out how many times your ad was shown, how many times it was clicked, how many people converted to a lead or a sale from your ads or even what age group are spending the most with you. 
These three aspects of Google Adwords stand in direct contrast to traditional marketing channels. With TV or print advertising your access to analytics is extremely limited. You also have very little clue to how successful your campaigns are, as you don't really know how many people have seen them. There is also no flexibility offered, once you have made the investment with traditional advertising you are stuck with the TV advert, or the print advert. The lack of ability to quickly change direction if the channel is not delivering a positive ROI can be crippling.
It is a question we are often asked. Our response is always the same - Google Ads can work for almost any business, regardless of size. Yes, Google makes money from its advertising platform. In 2018, they generated $116.3 billion US Dollars from business using paid advertising. The point here is that businesses wouldn't be investing marketing budgets into Google ads without seeing an ROI. 
 Yes, Google ads cost money. Google wouldn't have these huge profits if it didn't. However, it is important to remember that all marketing (traditional and digital) requires investment. The more important question is are you getting a return on that investment. 
Are you certified Google Partner?
Yes! Firewire Digital is proud to be one of only a few certified Google Partner in Newcastle.
Google Partners is Google's program for digital marketing agencies to become certified as obtaining a certain level of knowledge of Google advertising platforms. To prove this knowledge Google requires us to pass various Google Ads product certification exams. Google Partner Certification represents that the agency has:
Passed Google Ads certification exams.
Consistently managed a high Google Ads spend.
Managed to obtain quality results for clients budget.
The long and the short of it – you have to earn Google Partner status. This is not something Google give out to low-quality agencies.
As Google Partners we are well versed in all things Google Ads. Our team are driven to offer the best PPC marketing for all our clients. We have the skills and knowledge to develop and manage high performing Google Ads campaigns. 
Any agency that achieves Google Partner status has registered employees with Google Ads certifications. These certifications must be current, with Google requiring exams to be retaken every 12 months or so. This ensures only individuals that are up to date on all Google Ads features can become certified.
Agencies that are certified Google Partners are given access to Beta Features. These are features Google Ads are developing and refining before becoming available to the public. Partners can use and test these Google marketing features for the benefits of their clients.
Have an issue with your Google Ads account? Google Partners with a large ad spend have their own contact at Google Ads support to resolve issues. Imagine you have a campaign running that is stopped from running for apparently breaking policy. Your business is essentially losing money while the adverts are not running. Instead of taking days to resolve, a Google Partner can have the problem resolved much faster.  
Any company that doesn't maintain the performance criteria set by the Google Partner program can have their badge removed. This is designed to ensure a high standard of service is maintained. Our staff are committed to continually improving their knowledge of Google's advertising platforms. This ensures our clients can receive the very best Google product service.
Of course, we are not suggesting that individual google Adwords consultants or other PPC agencies that haven't obtained Google Partner status are bad. They simply haven't taken the time to learn fully what the Google Ads platform can do for your business. 
The best way to tell if any agency is a certified Google Partner. Look for the badge on their website and it should have a link to their Google Partner page. Our Google Partner badge is proudly displayed in our website footer.
Currently, there is no higher agency recognition for paid search than obtaining the Google Partner certification. We highly recommend you engage the services of a certified Google Partner for your Google Ads campaign.
How much do Google Ads cost?
Unfortunately, there is no easy answer to this question. It all comes down your business's goals. We simply can't give a specific dollar figure for Google Ads management without knowing more details about your business.
When considering Google Ads management costs, you must consider it an investment into achieving your business goals. The costs should be assessed at the return on investment they provide. So for every $1 you spend are you getting $2 back? The more you spend the higher your returns can be. Though like many things, PPC can reach a point of diminishing returns. 
As a general rule you can safely say, the more your spending on your Google Ads, the more you'll have to spend on management. Higher paid search spends do require a greater time investment to manage. If you are spending $500 on Google Ads, you wouldn't expect to pay the same costs as a client spending $10,000.  
When comparing Adwords management costs, you should consider exactly what is included in those fees. Are the cheaper fees being offered by someone that isn't a certified Google Partner? How much time are they dedicating to your campaigns? Often cheaper PPC management fees can end up costing you a lot more in wasted budget. 
You have a budget though and you want the best price. Before chasing the best price, think about what type of agency you want working on your PPC campaigns. What you really want is an agency with quality, experience and a history of proven results. 
The most common issue we come across when reviewing clients previous attempts at Google Ads, they haven't managed the account. They have attempted to set up the basics and then left it to run without oversight. This is a sure-fire way to guarantee a wasted marketing budget. If you wish to get the best out of paid search - learn how to use it. Google Skillshop is a great tool to learn the fundamentals of Google Ads. 
The next key thing to consider when deciding if Google Ads are worth it is budget. You must set a realistic budget & bids for the keywords you want to target. You need to assess if a keyword costs $20 per click, will it drive enough conversions to provide an ROI? These are not easy decisions, however, to ensure money is being wasted you must think through these carefully. We recommend bidding manually so you can fully control how much you want to spend on each keyword. 
Our website is already ranking organically in Google, Do I still need Google Ads?
Paid search combined with quality SEO can provide more powerful results than either done in isolation. Look at it this way, PPC is for instant clicks, SEO is for long term organic traffic. Even if you are already organically ranking for the keywords you want, paid search allows you to take up more search engine real estate. This increases the chances of the potential customer clicking through to your website and converting to a sale or lead. 
You have tried Google Ads, took the time to set the campaigns up correctly, even managed the account to stop overspend but you got ZERO conversions! This is another common scenario we come across. If this is you, your ads may not relevant to the keyword and landing page you are sending clicks to. Consider this, your an e-commerce business advertising TV's, yet your advert takes the customer to a page on Fridges. You are more than likely to see that person bounce straight back to Google, away from your website. The landing page you send people to must be the most relevant to your targeted keyword. 
The biggest complaint we hear against Google Ads is the time it takes to manage the campaigns. Paid search can be time-consuming for people trying to juggle all the different aspects of running a business. If you are not able to dedicate the proper time to manage your PPC campaigns then results can be very difficult to obtain. You risk never seeing an ROI on your paid search marketing budget. That is where we come in, our Google certified staff are on hand to actively manage your account and ensure you are getting the best ROI possible. 
Google Ads do work, as long as you are investing the time and effort to manage the campaigns. Paid search is an affordable digital marketing channel to target sales and leads. It has the potential to deliver high ROI, so start growing your business with Google Ads today.
How do I choose a Google Ads Agency?
You know you need a Google Ads to generate sales and leads for your business, but how do you go about choosing the best Google Ads agency for your needs? Before you even begin the process, you should assess the actual PPC needs of your company. Take some time to consider what you want to achieve through investing in Google Adwords. 
Before approaching a PPC agency considering asking yourself these questions:
What is your budget?
What goals are your trying to achieve?
Do your current marketing team already have the skills required?
Considering these questions will help you have a clear idea of what you require. Once you have these answered, you can begin to identify the specific pay per click requirements your business has.
Now you have decided on your PPC needs, which Google Ads agency do you pick? You want to see your money make a return on your investment. There are many reputable digital marketing agencies that do can do just this for your business. Equally, there are many that simply can't, offering the world, pocketing your money and never delivering an ROI. As this is not the situation you want to find yourself in, it is essential to do your homework to weed out the low-quality PPC companies. 
The best way to identify a quality Google Adwords management agency is to find one that has a good track record. You need an agency that demonstrates an understanding of PPC beyond just the basics. Well established agencies should be able to share past work with you and show you how they achieved its goals. The best PPC agencies should willing and able to share their stats on past campaigns, such as cost per click (CPC), cost per acquisition (CPA) and ROI statistics. 
The next thing to consider is the agencies expertise. If you require assistance with Google remarketing, you want the agency to be experts in that field. It will be no good to you if the agency is the best at social media marketing but has little clue on PPC. Ensure the agency can back up the skills they claim to have for your specific goals.  
Is the PPC agency you are considering a Google Partner? When an agency is a certified Google Partner, it means that they have Google Ads specialists that know how to deliver quality campaigns. We proudly display our Google Partner badge in our footer. 
Google Ads management is like any other professional industry, you tend to get what you pay for. You can quickly and easily filter out the low-quality PPC agencies through price. Of course, the cost is a serious consideration when it comes to your final decision, but it definitely shouldn't be whoever is the cheapest. Rarely do you get the best return on your investment from the cheapest offering. There is a high chance the cheapest offering deliver low-quality results or none at all!
Don't rush into picking an agency. This is an important strategic decision that will build and grow your business. You are relying on the agencies expertise so you need to be able to trust them fully. An open and transparent relationship will achieve the best long term results.   
Confirm early on how the agency plans to communicate with you. Will there be regular meetings? Or just email communication? They must be willing, to be honest, and transparent about what they are doing, how the campaigns are going and what changes they plan to make. If the agency refuses to give you admin access to your Google Ads account warning bells should sound. You should be given admin access before the campaigns even start, don't trust anyone that tries to do it differently. 
There is one thing the best Google Adwords Agencies all have in common. They become an extension of your business. Becoming part of the team with your businesses goals at the heart of all their decision making on your campaigns. They will be with you for the long haul – striving to get you the best ROI possible.
How much will it cost per click?
Unfortunately, we can't answer that. Google Ads work in an auction system, the more competition, the higher the cost per click can go. The average cost per click in search ads is $1-$2. That being said, we have seen the other end of the spectrum in action with keyword around 'lawyers' & 'insurance' hitting topping $100+ cost per click.
Highly competitive keywords tend to be within industries that have a high lifetime value service. When setting your google ads budget it is important to assess your budget and the lifetime value a customer will bring to your business.
You don't need to worry about overspending though. As Google Ads gives you full control of your budget, how much you wish to spend on each campaign, even how much you are willing to bid on keywords. So if you don't see the value in bidding over $2 for a word you don't have to.
We've helped hundreds of businesses increase revenue through their websites – we can do the same for you.