The Springs PPC Strategy: Earn More with Google Ads
Firewire Digital worked with The Springs to create a brand new PPC strategy – a mix of search ads and remarketing campaigns. Under Firewire's management, every campaign produced significant returns, but the most successful campaign earned a 34:1 return on ad spend! Work with Firewire to earn more with Google Ads.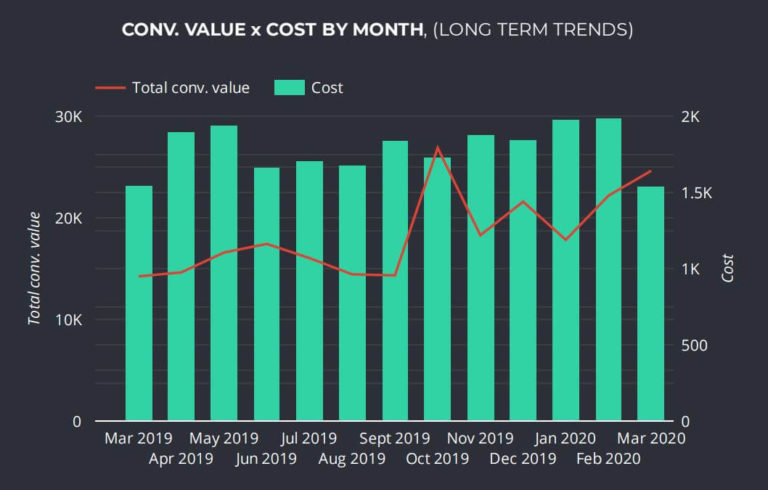 The Springs is the ultimate function and events venue, set amidst the beautiful rural properties of Peats Ridge on the Central Coast. This incredible destination venue is also home to one of the leading golf courses in New South Wales.
Located only 40 minutes from Wahroonga and just over 1 hour from Newcastle, The Springs is a unique destination that appeals to multiple markets and demographics. 
Firewire Digital was brought on board by The Springs to re-ignite their Google Ads, search and remarketing campaigns after a previous bad experience outsourcing Google Ads management. We were delighted to work with a talented team and a venue with so much natural beauty to captivate visitors.
The first step when taking on Google Ads management is to review the data and setup of any past campaigns. Not only does this help you understand what issues your client has been having previously, it is also helpful in understanding what will not work moving forward with a new campaign.
We discovered areas of concern for The Springs included:
Only broad keywords were being targeted
Many keywords had no search volume
No conversion tracking was set up in either Google Ads or Google Analytics
No location targeting was set up resulting in clicks from around the world
No negative keyword list was established to limit budget waste on irrelevant keywords
Once we could see where things had gone wrong, we could begin the process of creating a whole new campaign targeting high-value keywords. But before we began a new Google Ads campaign, the second step is to address a major fault of previous campaigns. No conversion tracking. Without conversion tracking, there's no data. Without the data, we can't make any informed decisions on what is or isn't working in relation to search ads.
Another major fault of previous campaigns was the lack of location targeting, which allows you to specify what regions you'd like your ads to show in, so the third step was adding location targets. The Springs had two main locations where leads were generated for their wedding venue, Sydney and Newcastle/Central Coast. We decided to establish a campaign targeting the regional locations of Newcastle and Central Coast. Keeping this as a separate campaign from the more competitive Sydney wedding market allowed us to maximise the budget and monitor the CPC more closely than a state-wide campaign.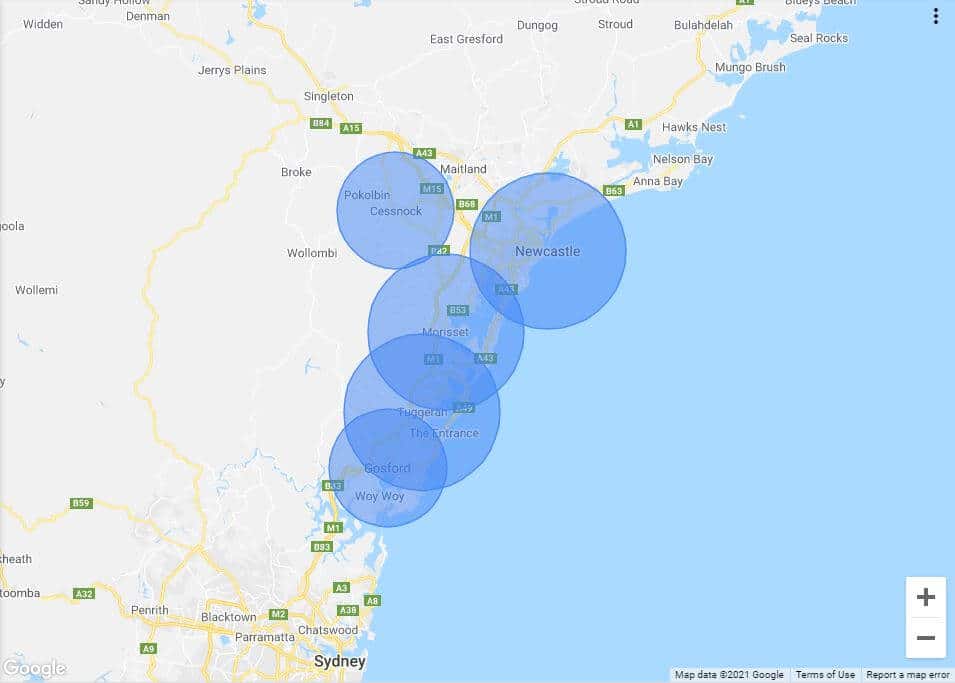 Working with Firewire Digital, The Springs integrated paid search with Google Ads as a key driver of their marketing performance. The outstanding regional wedding campaign, which was one of 5 campaigns Firewire Digital managed, achieved a massive 34.23 ROAS! This means for every $1 The Springs spent on advertising for the regional campaign, they earned back $34.23 in conversion value. On average across all the Google Ads campaigns, Firewire Digital achieved 10.41 in ROAS or $10.41 in conversion value for every dollar spent.
Another outstanding campaign we ran was The Springs 'golf' remarketing campaign. The cost of the campaign was $337.88 and returned $5,850 in conversion value – that's a 17.31 ROAS! We've found with many clients, including The Springs, that remarketing ads can be one of the most cost-effective pay-per-click methods available.
We've found with many clients, including The Springs, that remarketing ads can be one of the most cost-effective pay-per-click methods available. This is because remarketing ads target users who have already visited your website – they are familiar with your brand and have browsed your products or services, which means they have all the information they need to convert.
The key to increasing total conversion value and return in search ads and remarketing campaigns, is to be strict in maintaining the monthly budget and to be responsive in making adjustments to your campaigns as you collect data. 

We've helped businesses across Australia grow using online marketing. But don't take our word for it. We'll let the numbers do the talking.
Modelers Central 12:1 Return On Ad Spend On Google Ads
Targeting Australia & United States via Google Search Ads, Modelers Central campaign achieved an average ROAS 12:1.
258% Growth in Organic Solar Power Leads
Over a 6 month period HCB Solar have overhauled their SEO game and achieved an increase in organic leads of 258%.
We've helped hundreds of businesses increase revenue through their websites – we can do the same for you.