Hunter Bathroom Renovations
Overview
Services: SEO, UX & Website Design
Outcome: 276% increase in organic leads
Take Your Business Online & Get More Leads Like Hunter Bathroom Renovations
Establishing an online presence for the first time can be daunting, but working with professionals can not only make the process quicker and easier, it can also help your business hit the ground running with fresh leads. This is the experience of Hunter Bathroom Renovations, after engaging Firewire Digital for the website they wanted to build and getting their brand online. With a website design focused on user experience and search engine optimisation, HBR's organic leads has steadily increased year on year.

Hunter Bathroom Renovations is a local small business that proudly transforms the bathrooms of homes and businesses across the Newcastle and Lake Macquarie regions. Whether you're in the market for a small bathroom makeover or in need of a whole transformation, Hunter Bathroom Renovations provides the best service and workmanship to their clients.
Hunter Bathroom Renovations approached Firewire Digital to help establish their business online. They needed a compelling website and to appear in search engines rankings for targeted keywords relevant to their business to compete in a highly competitive market. 
Launching a business online requires extensive planning to get materials ready, design done and to execute each phase on time and on budget.
Phases include website design – taking into account how users experience/navigate the website and are driven towards conversion, research on keywords and competitors, producing the copy deck and media to populate the website, linking to your other digital platforms, and finally launching your business online. 
The keyword research and competitor research phase of planning is critical as targeting the right keywords on the website improves initial rankings and provides the greatest ROI. After the website was launched, Firewire Digital completed 6 months of SEO work for Hunter Bathroom Renovations. The search engine optimisation work we completed included technical SEO, link building, producing SEO content and content marketing.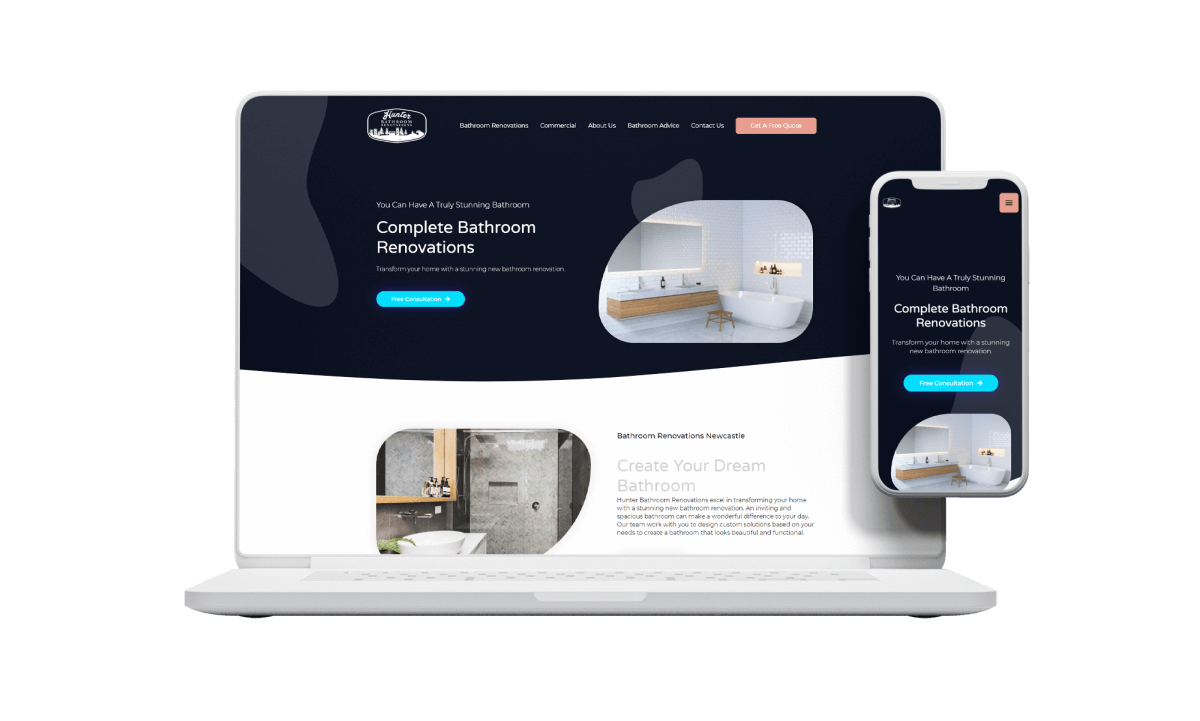 Hunter Bathroom Renovations launched the new website and their business online in February 2019 and have experienced significant organic growth since. The most significant increase was in their organic goal completions, which increased 276% year on year (Feb '20-Jan '21 compared to Feb '19-Jan '20). The majority of these leads came through Form Submissions, which increased by 231%, and the biggest improvement for leads was email clicks from the website, which increased 1,625% for the same period.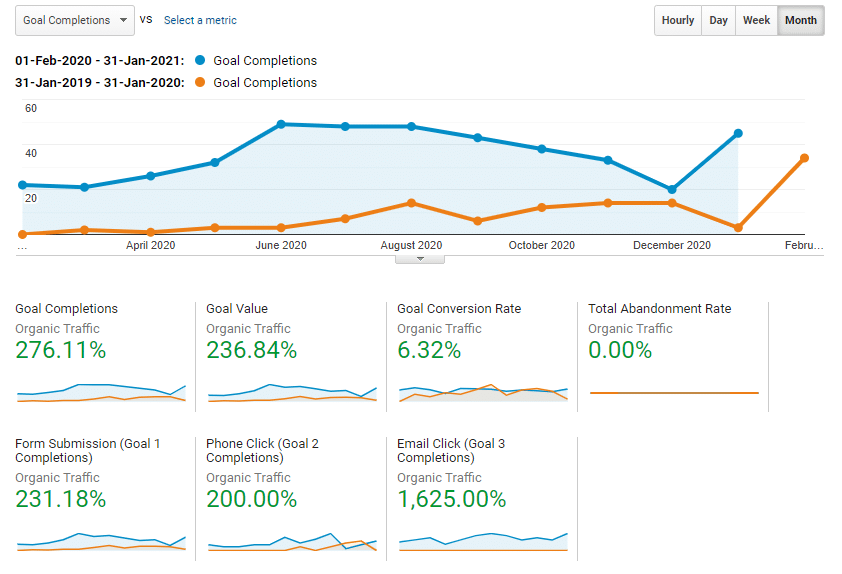 In the past 6 month period alone (September 2020 – February 2021)organic goal completions have increased by 115% and conversion value by over 100%.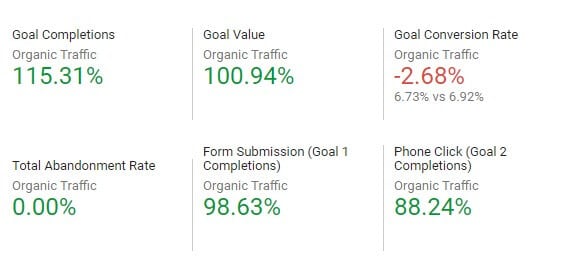 We've helped businesses across Australia grow using digital marketing. But don't take our word for it. We'll let the numbers do the talking.
+147% Organic Traffic YoY
Through technical SEO corrections and a solid content strategy, Cavallino Motorsport have seen an increase of 147% year over year in organic traffic.
ROAS 34:1 for Wedding Venue Leads
The Springs Google Ads campaign for achieved an average ROAS 10:1. One campaign targeting Wedding leads achieved 34:1 Return on Ad Spend.
We've helped hundreds of businesses increase revenue through their websites – we can do the same for you.